By M Ahmedullah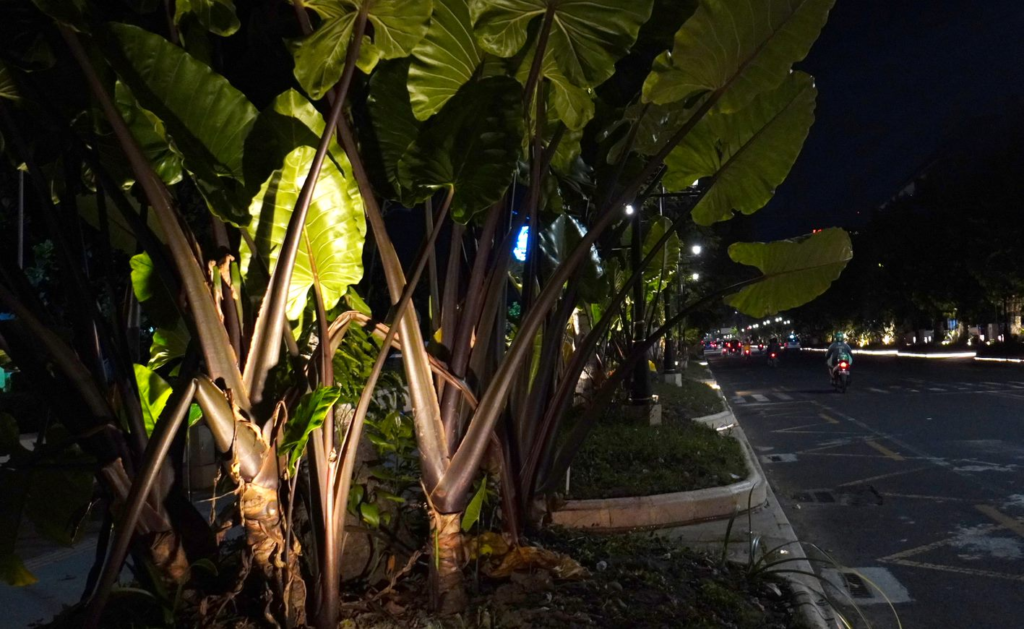 On that day, after I returned to my hotel at around eight pm, I immediately checked the Pacer app on my smartphone and was delighted to see how much I managed to walk: the device recorded more than twenty-five thousand steps. Although I intended to be more physically active during my holiday – by walking, swimming and going to the gym – the reason for this particular long walk wasn't the result of any target that I had set for myself.
During my holiday in June 2022, one of the places I planned to visit had several ancient ninth-century temples situated about ten miles northeast of the city centre hotel where I was staying. I wanted to observe and explore artistic and symbolic details of the temples and their contextual locations, reflect on the architecture and the times when the structures were constructed and take some footage to help complement my historical research. On Google Maps, it looked as if the temples were clustered in close proximity, numbering around ten or so.
It took ten minutes from my hotel to the nearest public bus stop on the main busy road. This road was the central focus with many shops, restaurants, street entertainment, malls, and tourists. When I got on the bus around eleven thirty in the morning, I found it was relatively quiet – not overcrowded – and knew that where the bus service terminated was near the temple sights. The bus journey took about forty-five minutes from the city centre.
I thought when I get there, I would just go from one temple to the other and that it should be possible to see, if not all, but most of them in one afternoon. How wrong I was. When I got off the public bus and started walking towards the first temple, it took much longer than I had imagined. Also, just before I started walking towards one of the temples, I felt discomfort in my head from the intense heat of the bright hot sun. The uncomfortable feelings became, very quickly, more and more unbearable due to the recent hair loss on my head, which deprived me of some of the usual protective covers I enjoyed. As such, I had to decide what to do as I needed to find a quick solution to protect my head from the reach of the fierce, powerful sun.
From two previous experiences, once in Bali and another time in Bandarbans, I knew how potentially dangerous such a situation could be. Without any protection, my head would overheat very quickly from the heat of the bright sun and make me dizzy, which could cause serious damage to my health or even become fatal. So, with some panic and urgency, I looked for a shop that sold hats. But the first shop I found near the bus stop that stocked hats, the price of the hat I chose was quite high (perhaps due to many businesses in the vicinity serving foreign and local tourists). So, I walked around the area to see if I could find cheaper shops.
Luckily, it was only a short time before I saw an old mall-looking complex, a several-story building. When I entered, I saw hundreds of stalls and small shopping units selling textiles, crafts and many other everyday, useful items. The shopping complex was different from a modern air-conditioned mall, and the number of customers at the time, just after midday, wasn't very high. It looked empty, perhaps due to the hot weather in the early afternoon.
I felt lucky that many businesses in the mall also sold hats, and they were much cheaper than the shop, just around the corner, where I went first. After trying on several hats and recommendations, I chose one from many choices. When I got my hat, I felt confident I could handle any pressure from the powerful sun.
Over around four hours during the afternoon, I only managed to visit three temples – walking from one to another and time spent in each temple. On occasions, I felt exhausted and needed to stop for short rest periods and to rehydrate my body with water (mineral or green coconut). I also had to take my hat off several times to pour cold water on my head to cool down, and each time I noticed the poured water evaporating very quickly. When the daylight started to give way to the approaching sunset, to be quickly followed by night, I decided to go back to my hotel, situated around ten miles from my location.
I could have taken the public bus back, but after a few minutes of rest near the bus terminal and rehydrating myself, I decided to walk. I felt pleased, although initially disappointed at miscalculating the distances between temples, at what and how much I accomplished. The experience of seeing the temples and taking photographs and video footage from nearly every angle and many positions – together with feeling a sense of physical and mental wellness – inspired me to continue with more physical activities. As such, I began the ten miles walk back along the main fast-moving highway. Unfortunately, the air quality was terrible, and the polluted air must have reduced my health benefits from walking back.
While slowly walking back to my hotel in a rather relaxing and contemplating manner, I stopped once at a fruit stall where I bought some mangosteen, my favourite fruit – and at another time in the largest mall in the city to enjoy some pleasant cool breeze from the air-conditioned complex. When it became dark, the air outside cooled, and the walk became more pleasant. The lights from cars and lampposts and coloured glow from shops and buildings that illuminated rows and rows of flowering and non-flowering plants gave my slow walk many beautiful, pleasant sights.
One long row of plants surprised me quite a lot and did so positively. This is because, in Bangladesh, where I come from, there are similar-looking plants that we enjoy eating as vegetables. As far as I know, they are not normally utilised to beautify roads and gardens. In Bangladesh, it is called kochu gas. I stopped to take some pictures and walked around to enjoy the beauty of the kochu gas beautifying the road I was walking along.
The twenty-five thousand steps I walked that day were worth every penny.