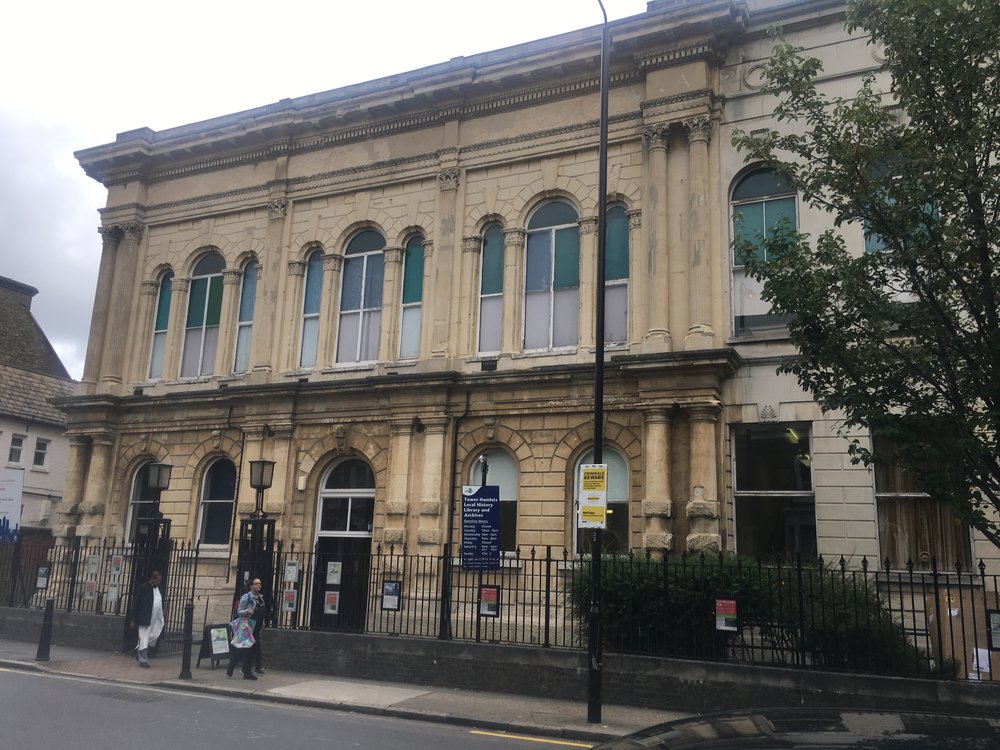 During an exhibition on East India Company at Mile End Arts Pavillion in early October 2010 (by Brick Lane Circle), I was giving a tour to a white man in his forties and his young son, probably around ten years old). I usually wouldn't use the phrase 'white man' in this way, but the context and my point require me to do so.
Halfway into the tour, he told me that he had to go. I asked him where, and he replied that he was going to a rally by Luthfur Rahman. My immediate reaction was, are you going to hackle him. He said, oh no, we support him, and I want to take my son to know him and learn about politics. Then he added, I support him because he saved our Bancroft Local History Library. He didn't look, at all, like a loony lefty or some Bangladeshis who painted themselves white to deceive people.
After that encounter, I never believed that Luthfur's supporters only consisted of Bangladeshis and a few loony lefties.
'Bancroft Library – Councillor Lutfur Rahman
Councillor Lutfur Rahman, Leader of the Council, announced that following consultation and consideration of expert advice in relation to the Local History Library and archive, it had been decided that the Bancroft Library would not be sold to Queen Mary College but would be retained by the Council for the Library and Archive. Councillor Peter Golds welcomed the Leader's announcement on this matter.'
(Agenda, decisions and minutes
Council – Wednesday, 15th October, 2008 7.30 p.m.)