Nizamuddin Awlia Leepu – the Bangladeshi Car Designer/Maker
Car Transformation Project at London's Rich Mix Centre
I first heard about Nizamuddin Awlia Leepu in 2003 from a BBC TV news report on his amazing car projects in Bangladesh and then I met him in 2004 when I went to Bangladesh to undertake my research on the Dhaka City Exhibition in the UK project. I covered Leepu's story in my exhibition and subsequently, he was invited in 2006 to London to work on a car transformation project by the near-completed Rich Mix Centre as part of their opening exhibition project.
What Was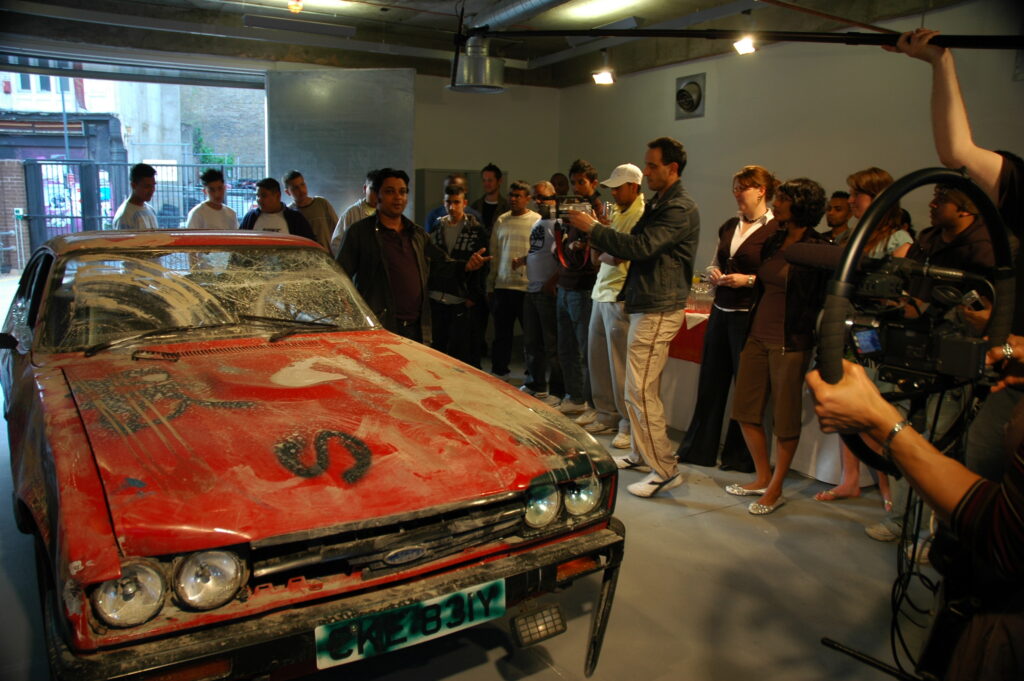 The Process
What Became
He transformed an old Capri (above) into the amazing car that you can see below in just six weeks by hand, off course helped by a number of assistants. I photographed the entire process of the transformation which was undertaken in full public view from start to completion.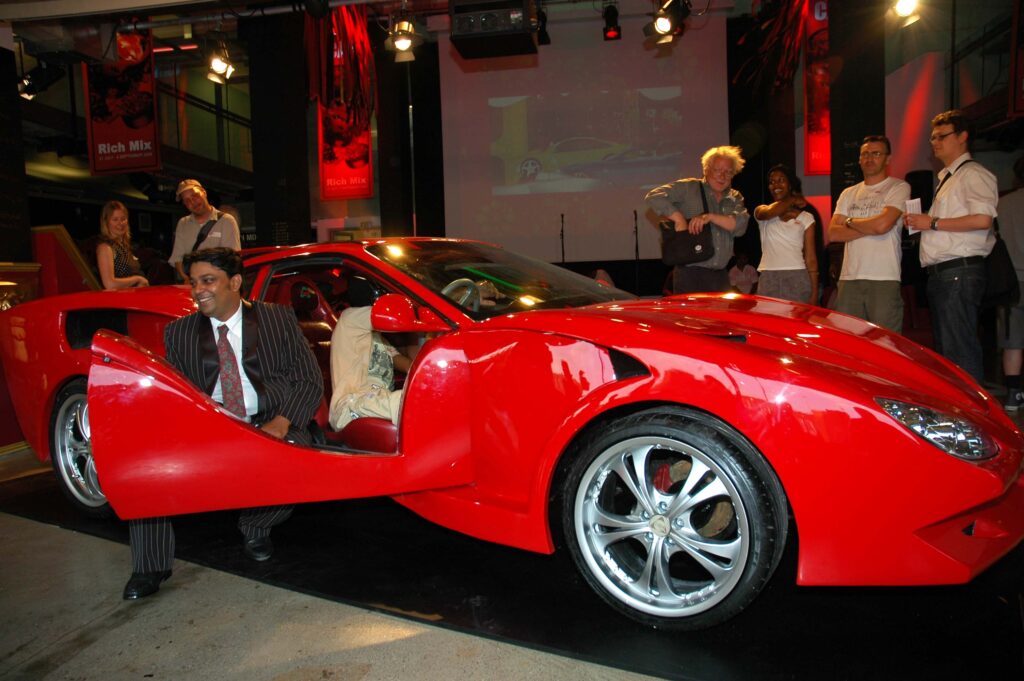 The Rich Mix Centre acknowledged my role and support for the project by including my name on their exhibition opening information board.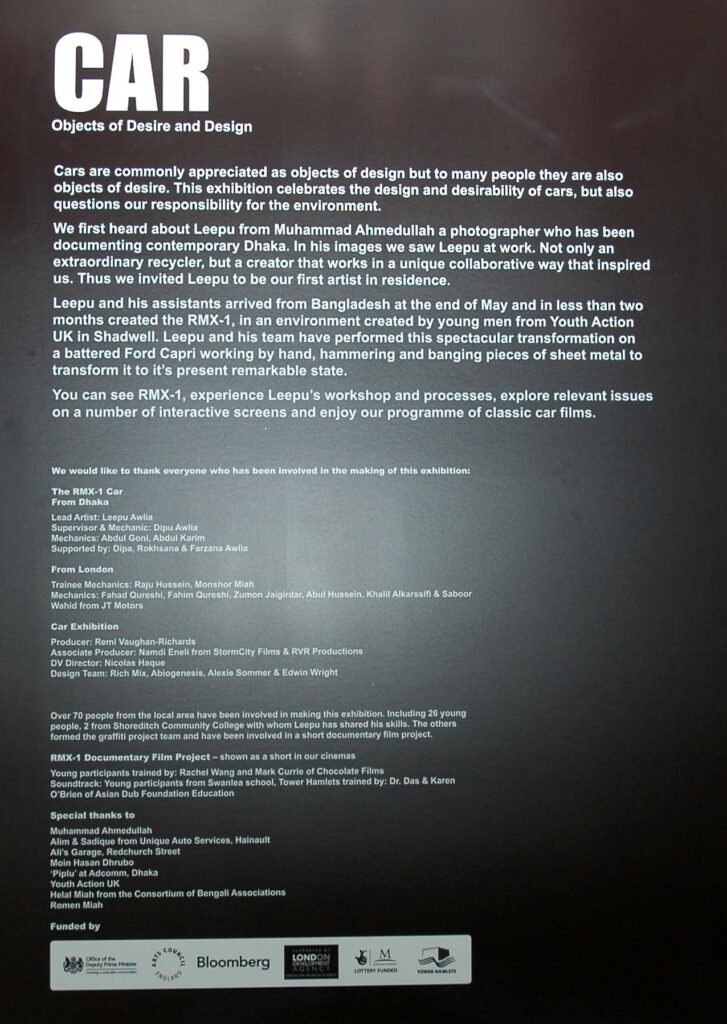 After completing the project at Rich Mix Leepu was invited to work on a two years car transformation project for the Discovery Channel. Since late 2007 a worldwide satellite TV audience has been watching Leepu and his partner Bernie making amazing cars out of old bangers. You can see some of the programmes from the following Youtube channel.
https://www.youtube.com/playlist?list=PL97393095B2C3B55C